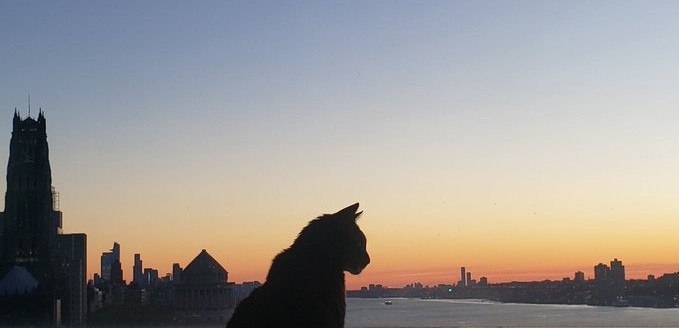 Our group attended the AGU 2022 Fall Meeting in Chicago. This was our first outing to a big conference in a long time and it was exhausting! But it was also great to talk to so many people about great science! 
On Monday, research assistant Andrew Hallward-Driemeier presented on the ridiculously high nitrous oxide (N2O) we see around NYC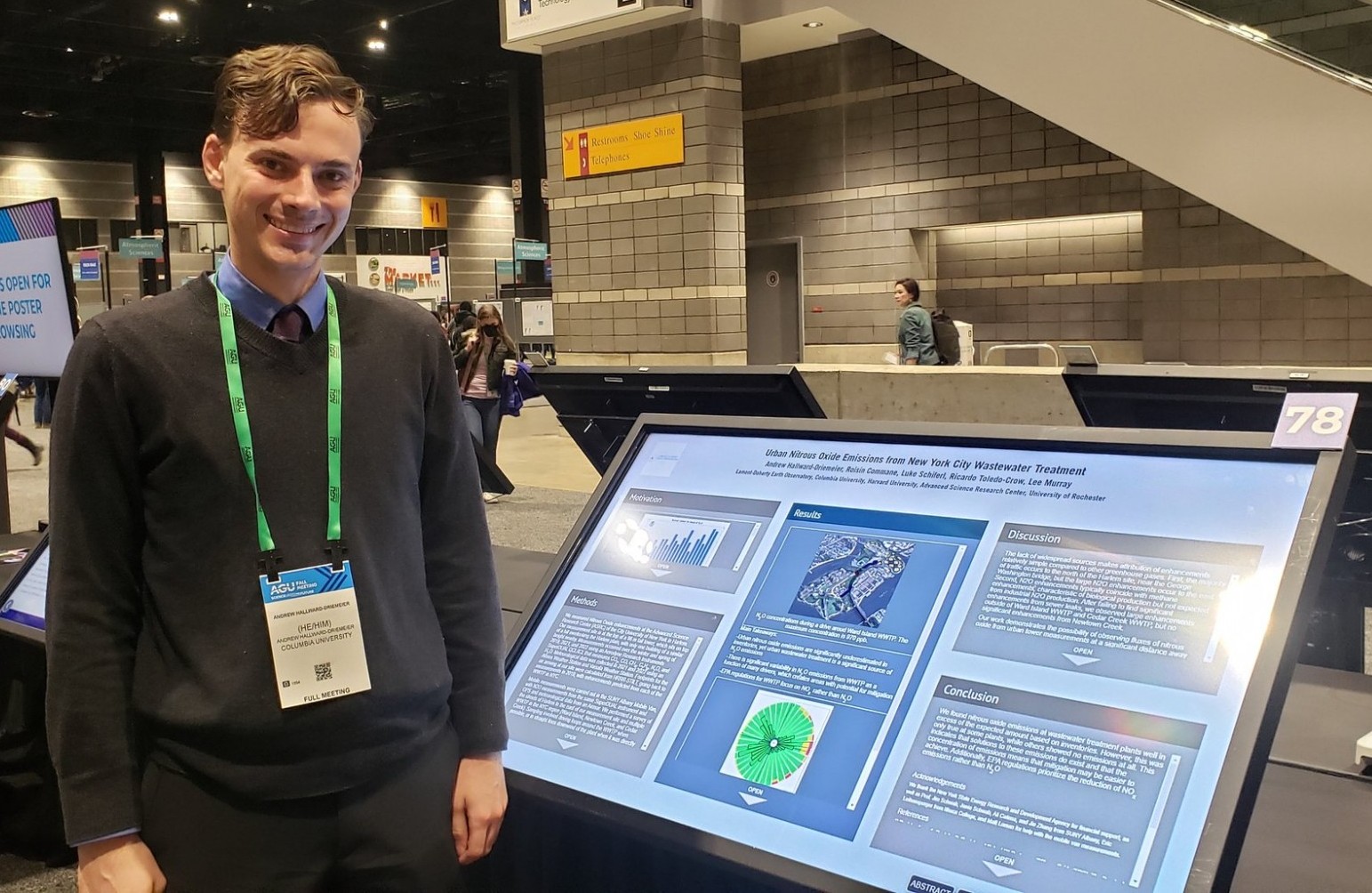 Also on Monday, Research Associate Luke Schiferl talked about carbon monoxide (CO) and methane (CH4) in NYC. Again, both were a bit bigger than expected! As a long-term data set, this work was funded by initially by the NOAA AC4 Program and continuing support from NYSERDA.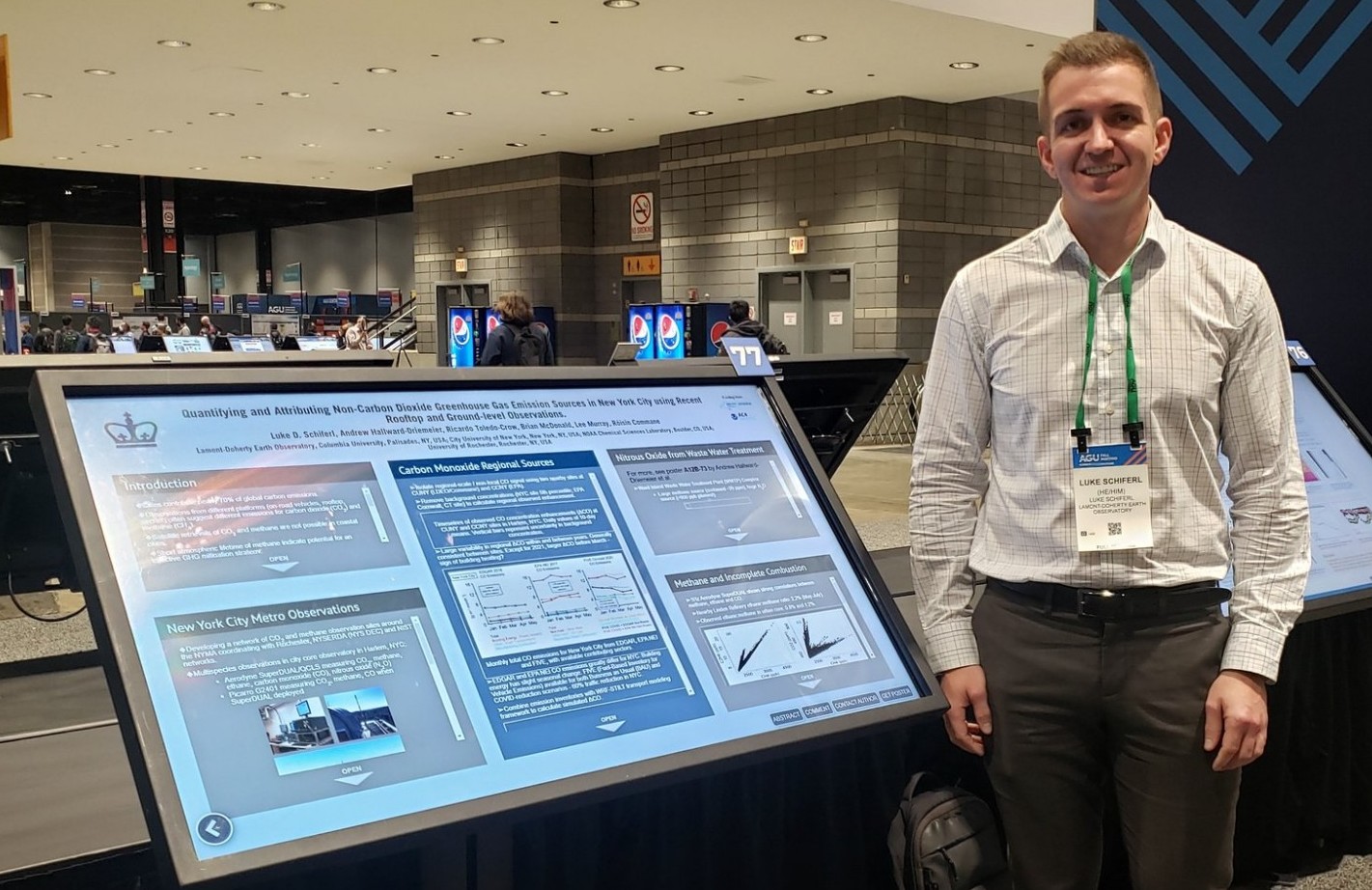 On Wednesday, Postdoc Dandan Wei talked about biogenic CO2 fluxes around NYC! The paper was published soon after! This work was funded by the NOAA AC4 program.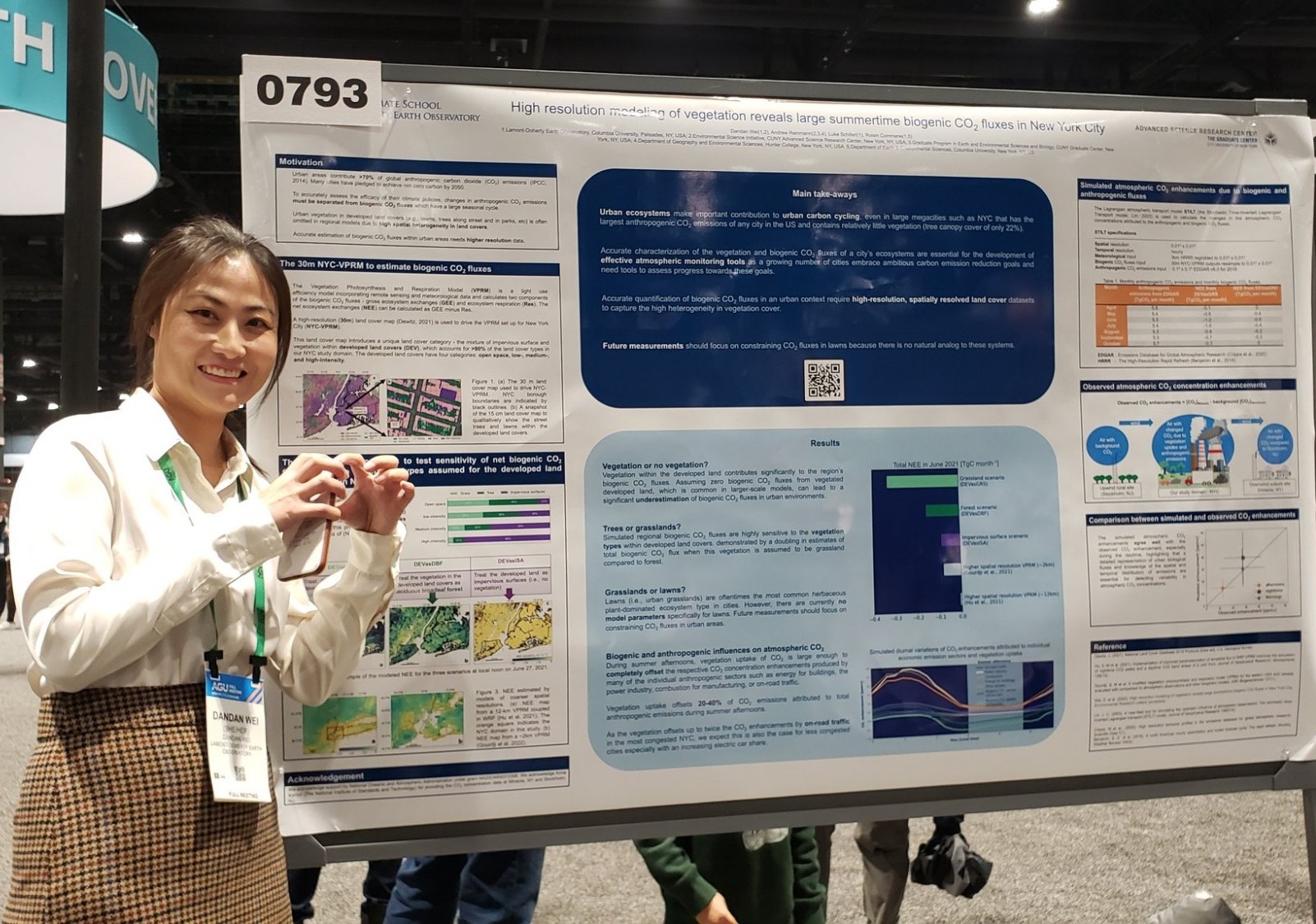 On Wednesday, Cornell undergraduate Christine Berlingeri (online) presented her work on methane uptake(!) from closed landfills in the NYC area. Christine found some really interesting behavior. Christine's work was funded by the LDEO NSF REU Program, with the fieldwork incorporated into a NYSERDA project looking at methane (mainly emissions) in the NYC area.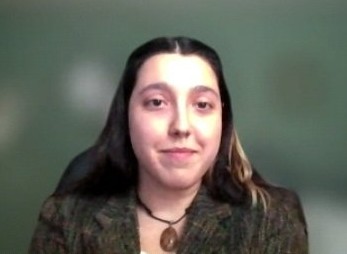 On Thursday, graduate student Sarah (Ludda) Ludwig presented her work in the NASA ABoVE session. In the YK Delta of Alaska, land cover heterogeneity makes a big difference to the net CO2 flux when you scale across the ecosystem! Ludda is funded by her NASA FINESST fellowship.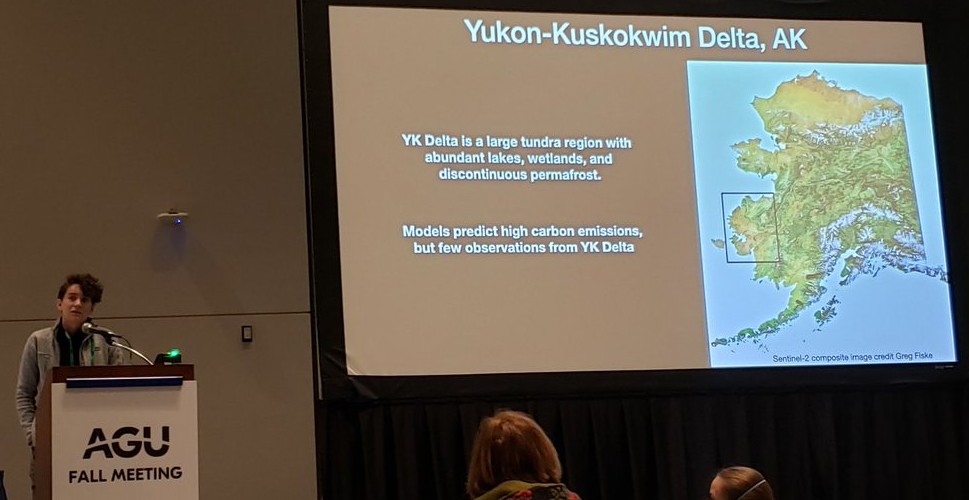 Finally, our group mascot was happy when I got home but was not impressed at his lack of household staff for AGU week!